5.5 Million
Monthly website visitors.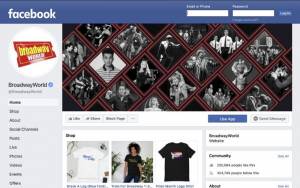 1.9 Million
Engaged and highly active social media followers.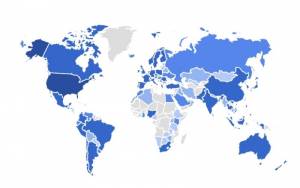 145 Markets
Extensive live theatre and arts coverage in over 100 US cities, and 45 international markets with geo-targeting capabilities.
5.2 Million
Engagements with our content on TikTok to date.
2.25+ Million
Video views across our social channels monthly.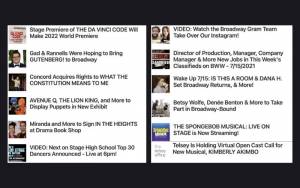 1000+
Original features, breaking news items, interviews, commentary, special stories, and more posted daily.
"...Broadway fans are passionate and engaged…BroadwayWorld is leading the way, not only in news coverage of the industry, but also in showcasing the important philanthropic work that is happening across the Broadway landscape."
"BroadwayWorld.com is tops in traffic among local sites, according to Compete.com, ahead of its biggest competitors"
"These days, BroadwayWorld.com is one of the Great White Way's biggest hits, covering Broadway, off-Broadway, regional and international theater, and even film, television, fashion and travel."
"Oh, I know you and your site! I just love it. I've been reading you, Pat, so I'm very happy to be talking to you today."
"...love everything you are doing. Everything. Thrilled with the piece with the snapshot photos, thrilled with our interviews, thrilled with all the unique banners. Glad we took the time to work on it... Love it all!..."
"BroadwayWorld's our home"
"I would say that BroadwayWorld.com is the top web site about Broadway in the world!"
"If you're hungry for up-to-the-minute theater news, including all the personnel changes of SPIDER-MAN: TURN OFF THE DARK, this is an indispensabile resource. The local edition (@BroadwayWorldLA) will fill you in on the theatrical buzz here at home and help you to land better seats for shows you might not otherwise had heard anything about."
"The most significant thing is the demographic -- they're high spenders. The recession hasn't really had a tremendously negative impact on us. Our numbers have held steady, and it's a good opportunity to get involved in what's really a small business that has an enormous global shadow."
"Well, what is there to say of your audience other than they're awesome! BroadwayWorld.com is the People.com of theater lovers - with a much more enthusiastic audience!"
"BroadwayWorld does brilliant work! The entire TALE company is thrilled."
"Damian, Robert and Miles have really rocked my world today"
Not be able to see your favorite stars in person? Tune-in to Backstage Live with Richard Ridge twice weekly for engaging interviews with theatre's brightest, most fascinating personalities like Josh Gad, Kelli O'Hara, Matthew Morrison, Jackie Hoffman, Josh Groban, Jane Krakowski, and many more!
Skip "Dancing with the Stars", and tune-in online to Broadway's Next on Stage, where immensely talented High School and College  student performers compete in thrilling song and dance competitions for a chance to win prizes, earn industry recognition, and perhaps  attract producers searching for the next Broadway star!
Broadway's Next on Stage – Dance Edition, sponsored by LaDuca Shoes, is currently airing it's second season, and you can look forward to Season 4 of Broadway's Next on Stage – Singing Edition this fall!
Meet StageMag – our new, interactive service to create modern show programs. It begins like a traditional show program with cover art, cast and creative team information and then the sky (and your creativity) is the limit. Program builders can add photos, videos, interactive advertisements with their own ad pages, sell merchandise, collect email addresses, customize the design, and promote the show with a QR code.
Just one smartphone click on a code included on lobby signs, printed slips, web site, or stream will instantly open the new interactive digital program. Watch our preview video here and get started now on building your first Stage Mag!
What album changed your life, you just couldn't stop listening to, and talking about?
We all have one, and funnyman Ben Rimalower's Broken Records, The Albums You Wouldn't Shut Up About – is an inventive podcast where along with sidekick, Daniel Nolen, banter with leading entertainment personalities about Broadway/live theatre, life off and on stage, and of course, the one album they are obsessed with, how they discovered it, where they were in life when it first impacted them, and how it stayed with them ever since. Guests include Sandra Bernhard, Andy Cohen, Kristin Chenoweth, Lena Hall, Marilyn Maye and more!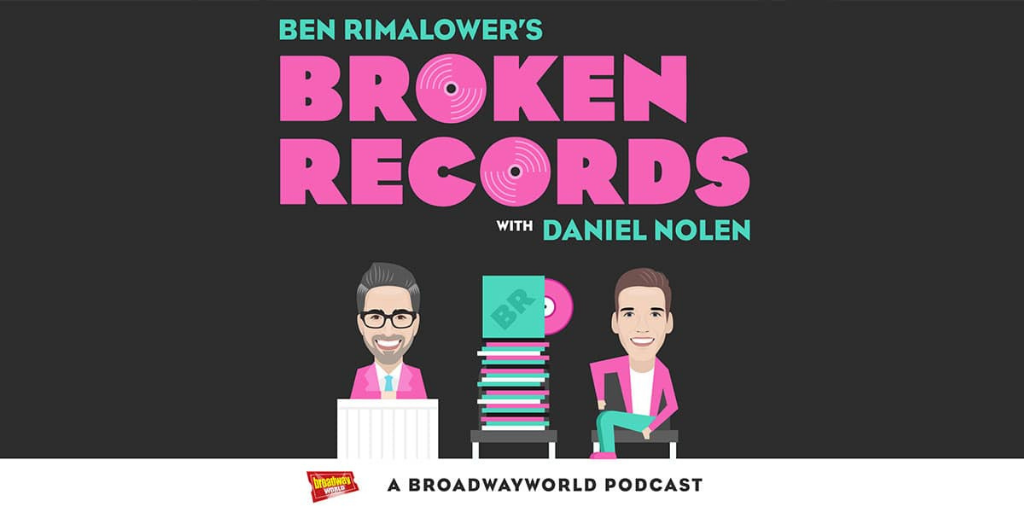 BroadwayWorld has produced more than two-dozen sold out live concert events at venues throughout New York City, as well as online events presented on the site, and across social media channels for expansive reach and engagement.
Our streaming platform, BroadwayWorld Events, has paid out to producers over $1.5 million dollars in revenue, and sold over 100,000 streams.
Streaming partners have included The Seth Concert Series, 54 Below, Birdland Jazz Club, and stars including Audra McDonald, Kelli O'Hara, Laura Benanti, Jeremy Jordan and more.
BroadwayWorld Research launched in May of 2020, with the inception of a new analytics platform, survey capabilities, and a data team to work with you to push out surveys with guaranteed results, participation and follow-up.
Comprehensive analysis, and select targeting is available including:
Casual and frequent site visitors
Geographic
Demographics, including affinity and viewing habits
Repeat surveys to responders to track changes in sentiment, awareness, attitude, or perception.
Contextual via site sections, social media, registered users, and more…
Custom analysis including the ability to slice and dice data according to key audience targets
Opt-in abilities to build and capture email lists of respondents looking for more information.
In Backstage Bite with Katie Lynch, sponsored by In The Raw, come into Katie's kitchen with some of Broadway's brightest as they eat, drink and merrily mix it up. See your favorite stars out of their element as they whip up dishes inspired by their Broadway show. Watch what happens when these actors trade belting for baking!
It's not hard to stumble across an excess of reviews for any given Broadway show these days, but there is a group of theatre-goers that is wildly underrepresented when it comes to opinions on Broadway- kids! BroadwayWorld continues KID CRITICS, a series that gives parents and children alike a kid's perspective on Broadway's hottest shows.
Every client gets a unique and personalized campaign.
No two clients are the same. At BroadwayWorld we work with our clients to make sure campaigns reflect the brand and client objectives to maximize the value of our audience. Let our team of industry leading experts put together a proposal for you.